A Residential Townhome Community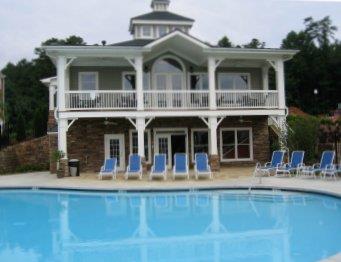 COMMUNITY
Chattahoochee Bluffs is a community of 224 townhomes situated just inside I-285/I-75.  One of the must sought after communities inside the perimeter, Chattahoochee Bluffs offers a wealth of outdoor activities, access to the Chattahoochee National Park, a community pool and clubhouse, workout facilities and of course a vibrant community of neighbors.
Enjoy the benefits of an Atlanta address with low Cobb County taxes and no city tax.  Chattahoochee Bluffs offers the best of in-town living with the convenience of location.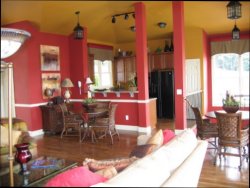 CLUB HOUSE
A community clubhouse is available for parties and events.  Perfect for entertaining, the Chattahoochee Bluffs clubhouse offers a full kitchen, bathrooms and access to a large deck overlooking the pool area.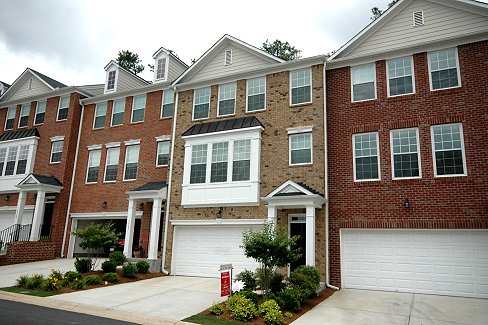 RESIDENCES
There are a wide variety of three level townhomes ranging from 2 to 4 bedrooms, 2 to 4 bathrooms and 1 or 2 garage options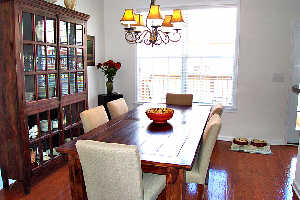 FLOORPLANS
There are 8 unique floorplans with various options depending on the home.
CHATTAHOOCHEE NATIONAL PARK
Chattahoochee Bluffs is nestled within the boundaries of the Chattahoochee National park and access to park walking trails exist at several points around the community property.  These trails take you from your front door down to the Chattahoochee River allowing for long hikes along the river's bank.
In addition, there are several three public park access points within a half mile around the community offering paved walking paths perfect for biking and jogging.
The Chattahoochee River offers a variety of on-the-water activities from canoeing, kayaking and lazy summer tubing.  Kayaks, tubes and canoes may be rented by or if you are so inclined, you can pull your own Kayak from the garage and take it down to the river for a day of exploration.
VININGS
VININGS VILLAGE
Vinings Village is right around the corner and offers a variety of nightlife, restaurants and bars.  Community events occur often and offer a variety of entertainment for families and singles alike.
ATLANTA
BUCKHEAD, MIDTOWN
Just two exits away provide quick access to Buckhead, Midtown and Downtown Atlanta ensuring work commute are quick and entertainment is never far away.
NEARBY
PASTRY CHEF
A host of restaurants, movie theaters, grocery stores, major retail stores, bars and specialty shops are located in the immediate vicinity.